Changing the Window Service User
Changing the Window Service User

Updated by Kevin
Some printer drivers may have odd behaviors when printing from a Windows Service such as not responding to changes in the Printer Preferences. This can usually be remedied by modifying the Windows Service to start using a normal user account instead of the "System" account.
Changing the Service's User
Press the windows key and type "service" you should see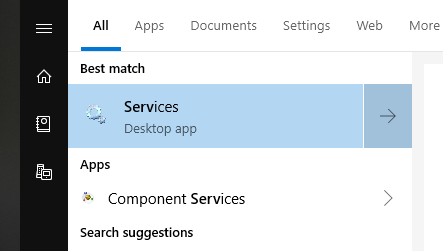 press enter or click on this icon.
That will the Services window.  Look for the service ShipStreamDevices or ShipStreamPrinter and then double-click top open it's properties.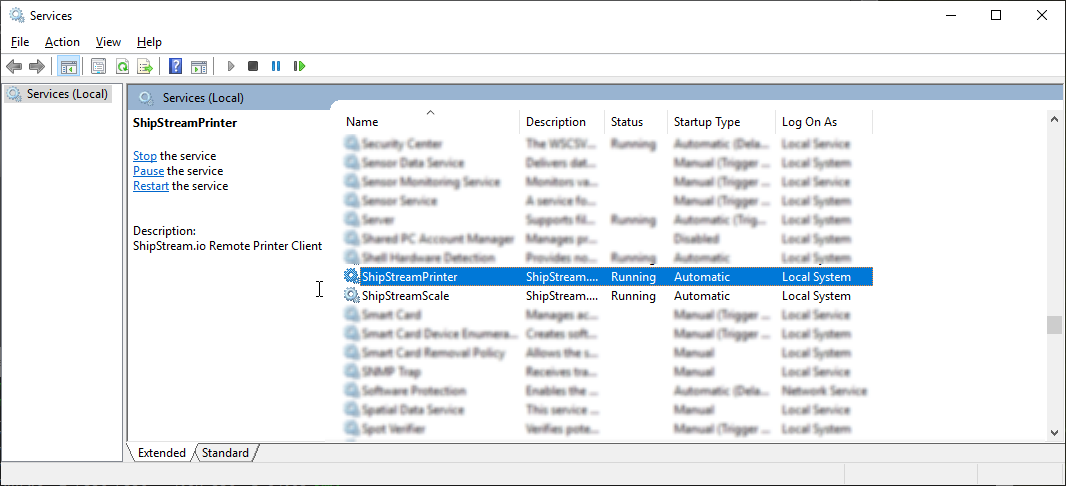 Click on the Log On tab. You should see this: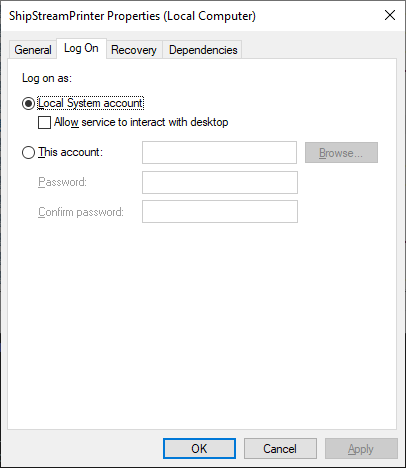 Note:  If you don't know the full Account name and path please follow the "Getting the Local Windows User's Name" instructions.
Switch the Log on as: to "This account" entering the appropriate User name and Password (the ones you use to login to Windows). It will look something like this: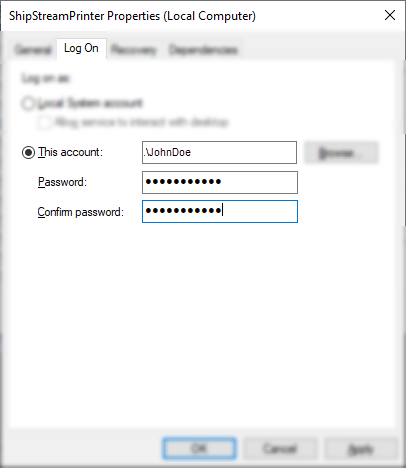 Obviously the user name and password will be different from those shown. Click Apply after you fill in your account name and password.
After clicking "Apply" an info message window will showing you this info: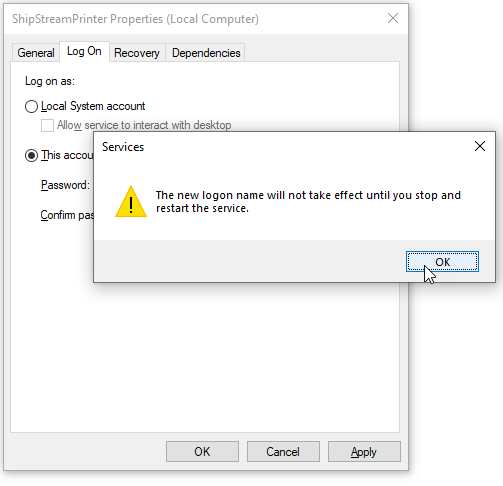 Click the OK button to dismiss the dialog.
Since we clicked the "Apply" button the service properties widow is still open and now we want to click on the General tab. Click "Stop", wait for the progress bar, then click "Start".