Install the Device Service
Install the Device Service
Updated by Cory M.
The Device Service application is a Windows background service. This is ideal if the computer needs to expose its devices to ShipStream even while no user is logged in, or if multiple users login with different Windows user accounts.
An alternative client application that may work better with some consumer-grade devices is the
Device App
which runs in the foreground but requires a user to be logged in. See the
Device Hub vs Device App Comparison
for a detailed comparison.
Device Service Setup
To download the Device Service go to https://devices.shipstream.io/downloads or from the ShipStream WMS click System > Device Hub and click New Computer.
Expand the Device Service option, then click Download.

Install the Device Service once the download completes.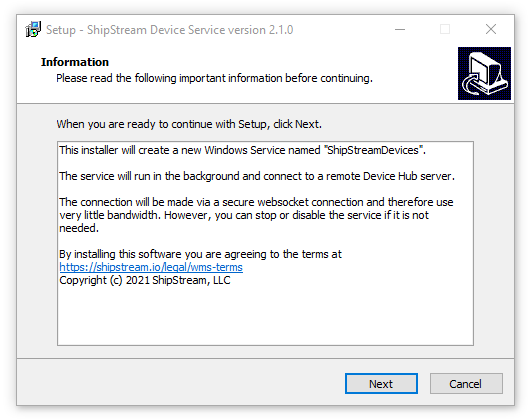 Users may experience warnings about the safety of the installer executable. The installers are signed by ShipStream, LLC but they are new to Microsoft's web safety scanner. Please continue through these warnings to open the installer.
Once installation is complete, you may click Finish. It is recommended to keep the "Open Registration Page" option to quickly register your Device Service on the Device Hub.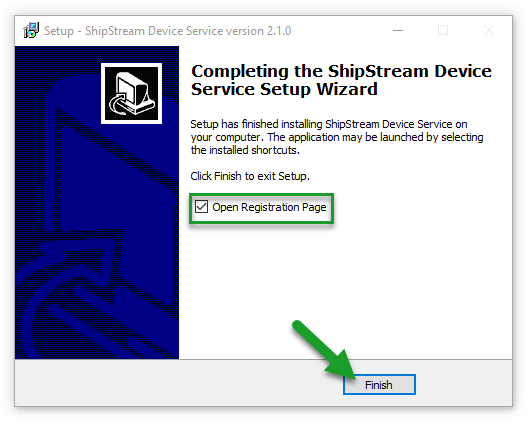 The Registration Page will be opened automatically after installation and will display a PIN number. Copy or note this PIN number and return to the Device Hub UI for the next step.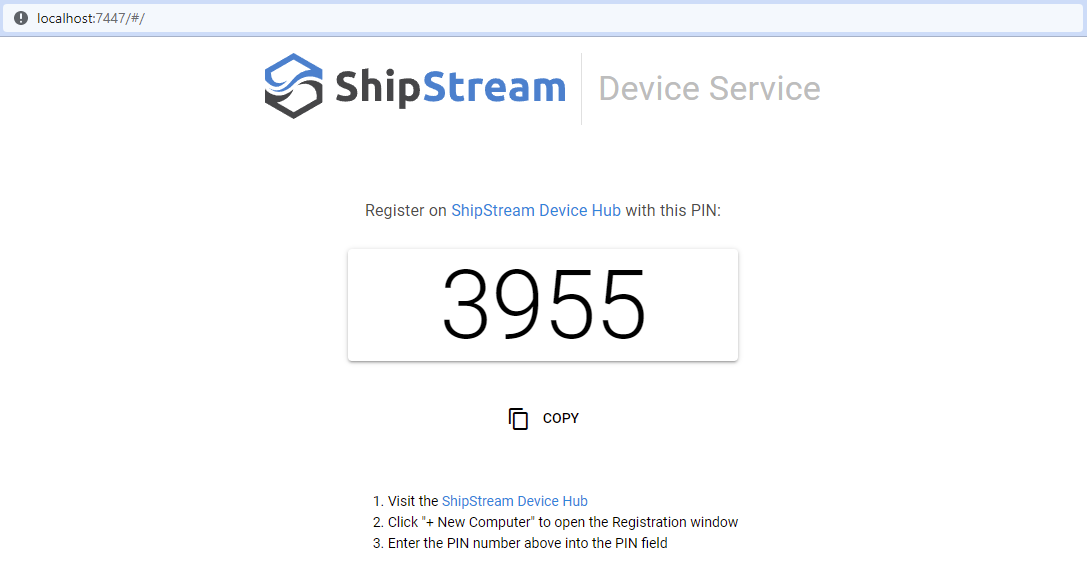 If you need to return to the Registration Page for any reason open your default browser and navigate to
http://localhost:7447
To set up a new machine on the Device Hub UI, click the green "+ New Computer" button in the upper left corner of the window (if the "Register a New Computer" dialog is not already showing).
When prompted for a PIN, enter the number from step 5, and a nickname for the machine if needed, then click Register.
You should see your computer appear in the list like this:

Now that you've set up a machine, you will want to add your printer and scale devices.