Legacy Client Migration Guide
Legacy Client Migration Guide
Updated by Cory M.
Users who have printers or scales setup prior to ShipStream release 2022.2 will have setup those devices on what is now referred to as the Legacy Client. These clients can connect to the Device Hub and are displayed in the machine list with an orange header.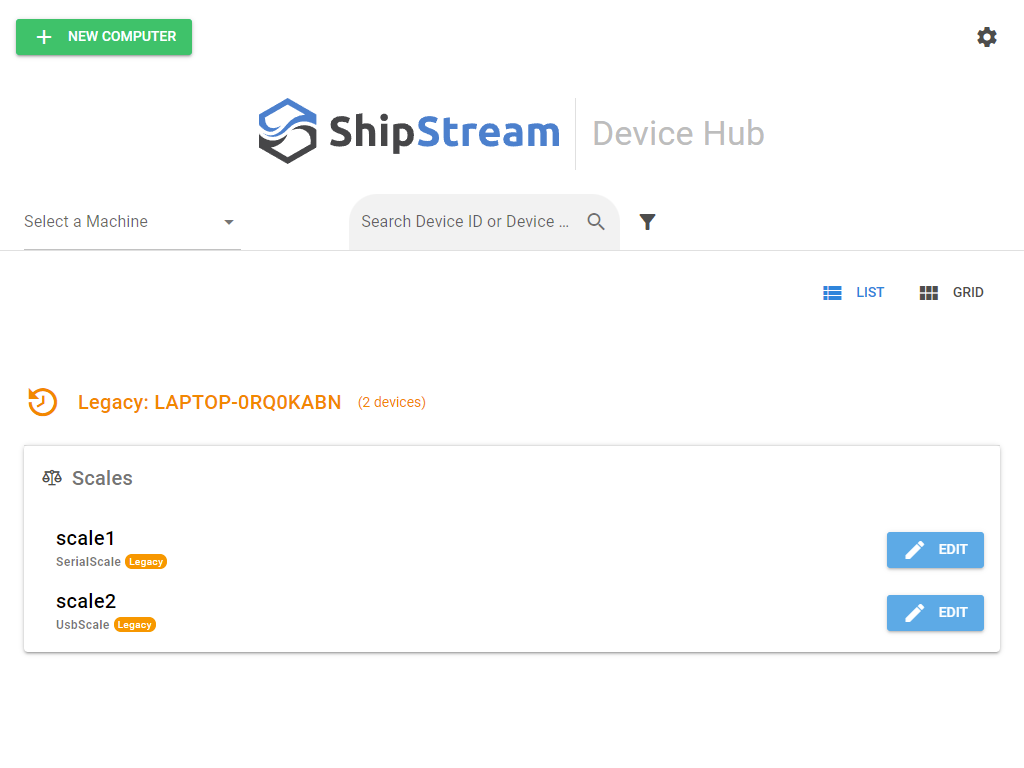 Legacy Clients may continue to receive print and scale tasks for their connected devices but it is strongly recommended to upgrade them as soon as possible by installing and registering either the the Device App or Device Service and then uninstalling the Legacy Client.
Once the new client has been installed the devices will automatically be added to the newly registered machine with the same name and you should now see your Legacy Devices (highlighted in orange) duplicated into your new Device Service/App instance on the Device Hub. The individual devices will be highlighted in gold because they have conflicting resource identifiers.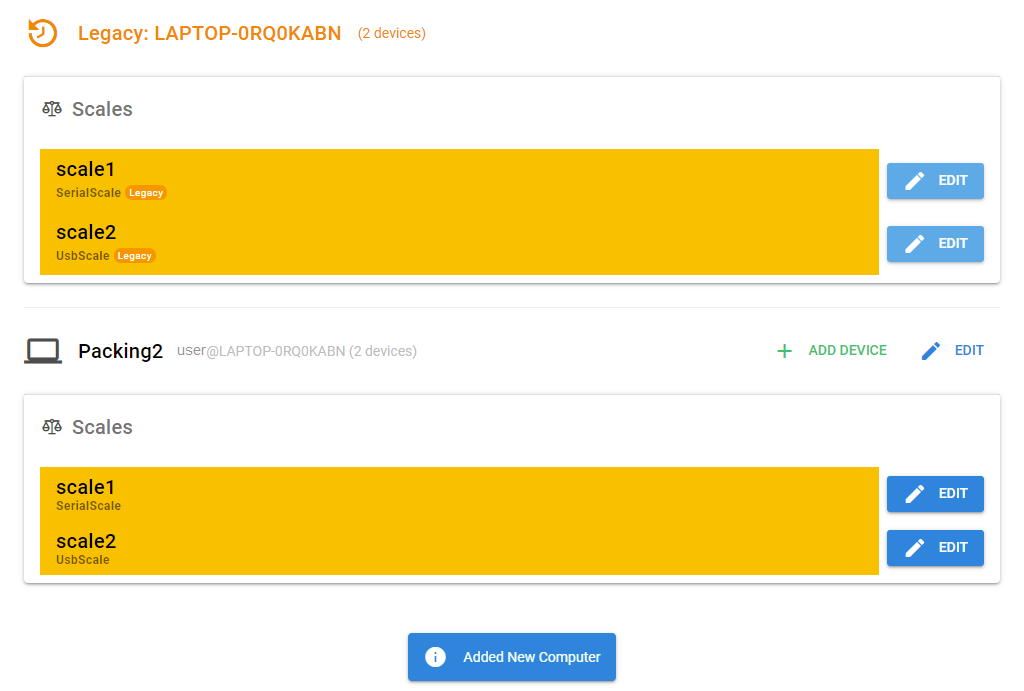 Until the device ID conflicts are resolved, any tasks sent to that device ID will automatically be routed to the new Device Service rather than the Legacy Client. This allows you to confirm that everything is working before uninstalling the Legacy Client.
To resolve the conflicts you can either:
Uninstall the ShipStream Legacy Client (recommended), or
Rename the conflicting devices using the edit buttons to the right of each device.
Uninstall the Legacy Client
To uninstall the Legacy Client you must 1) stop the services and then 2) run the uninstaller. Detailed instructions are provided below.
The services must be stopped manually before running the uninstaller or the uninstallation will fail.
Stop the Services
Open the Windows "Services" app by searching for "Services" in the start menu and click "Run as Administrator"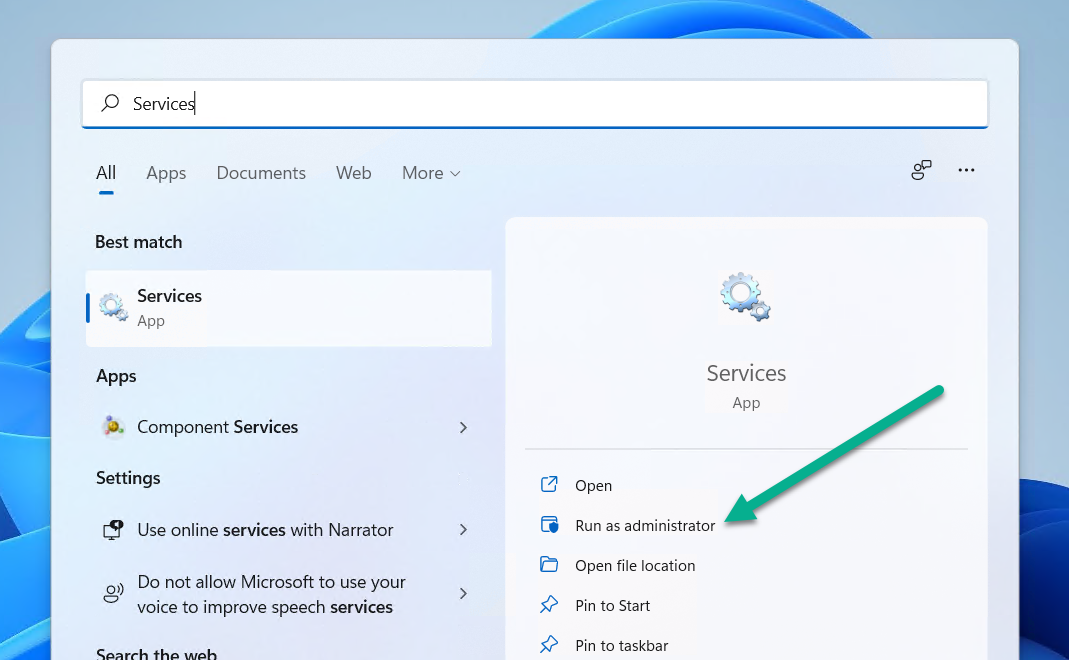 Scroll down to locate "ShipStreamPrinter" and "ShipStreamScale" services.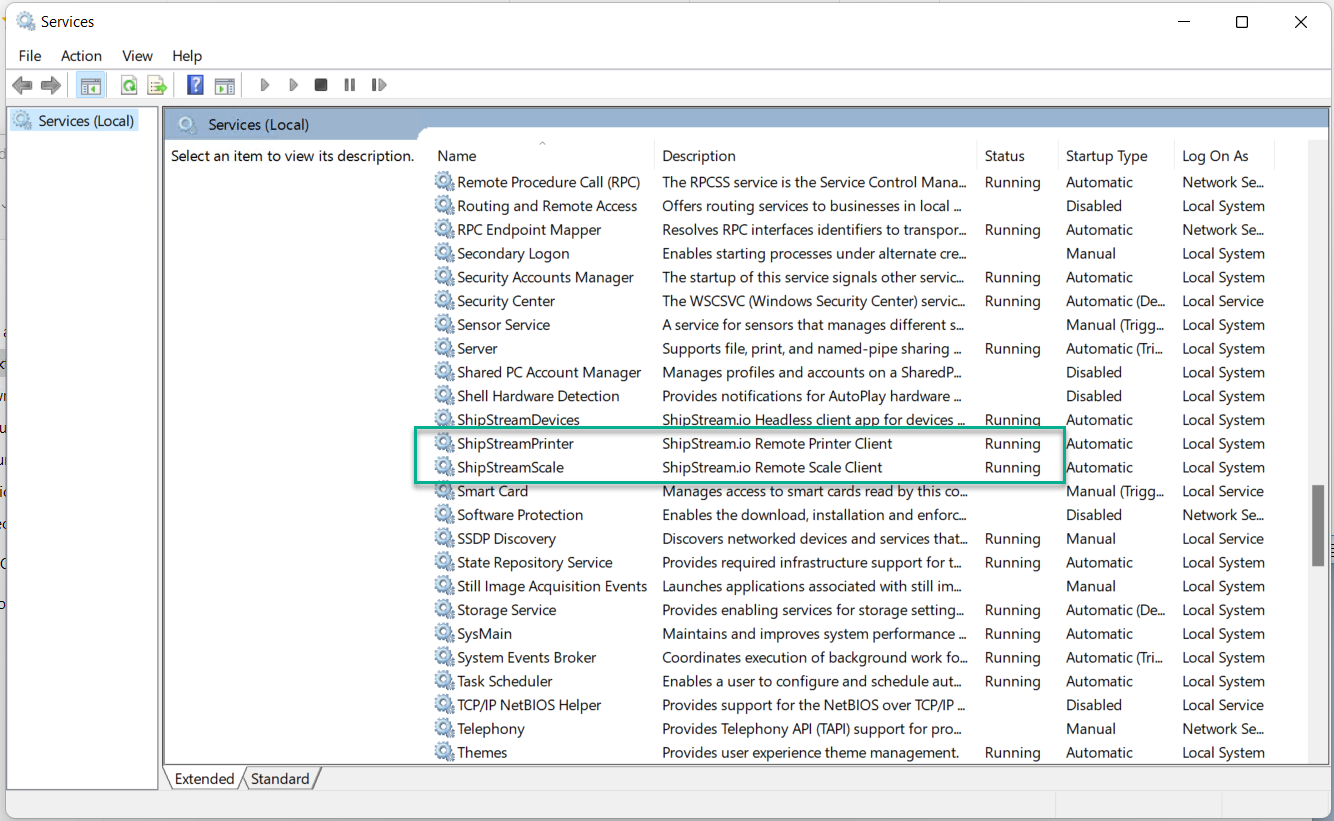 Select the service and click "Stop the service". Repeat for both "ShipStreamPrinter" and "ShipStreamScale" services.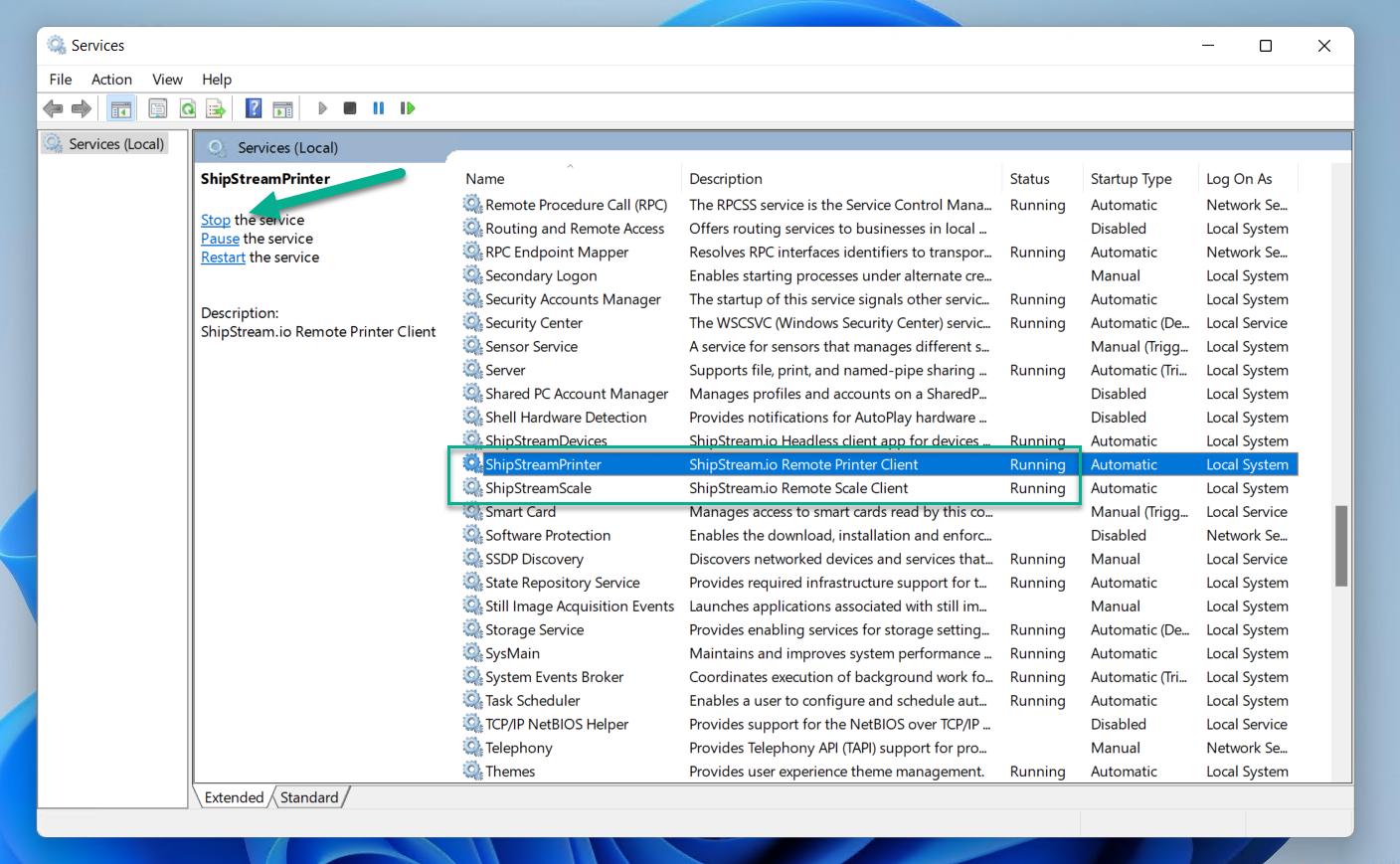 Run the Uninstaller
After stopping the services the uninstaller can be invoked using one of the following methods:
Method 1: Uninstall ShipStream Client using Windows "Add or remove programs"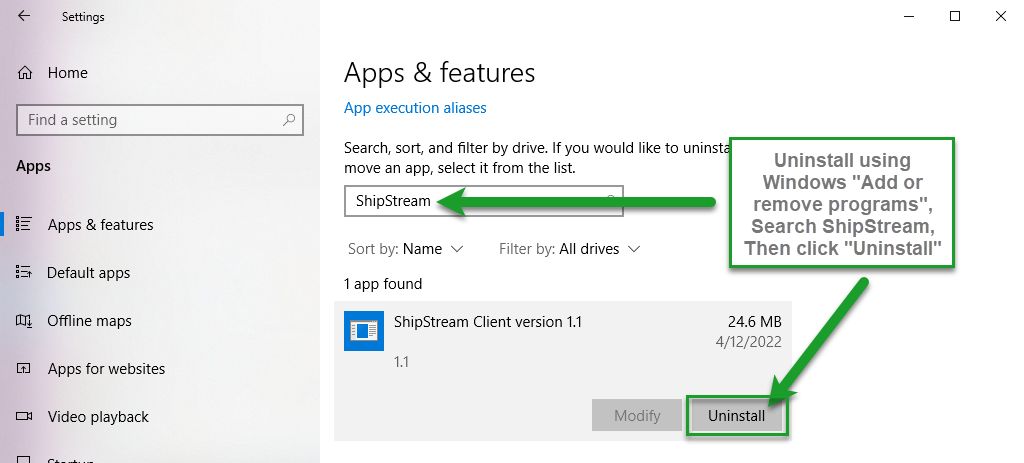 Method 2: Use File Explorer to launch the uninstaller:
C:\Program Files (x86)\ShipStreamClient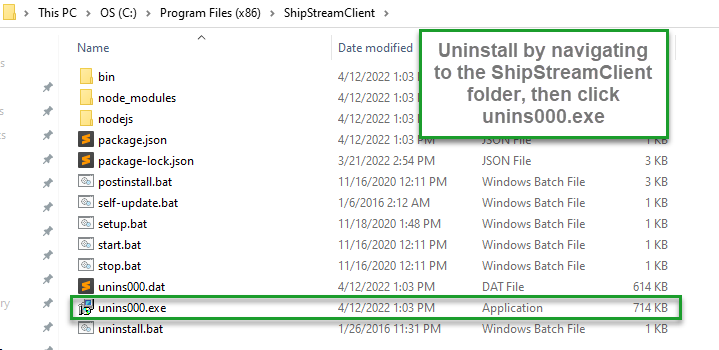 Method 3: Use the "Run" dialog if logged in as the Administrator to launch the uninstaller:
Press Win+R key to open the "Run command" dialog and then type or paste the following command and click OK:
"C:\Program Files (x86)\ShipStreamClient\unins000.exe"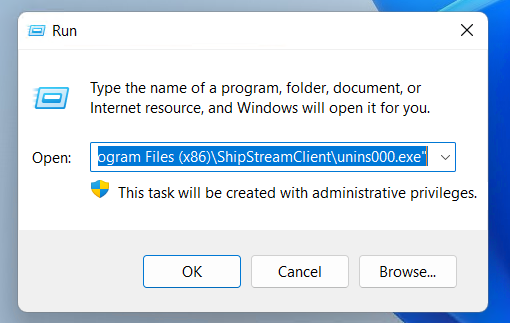 Rename Conflicting Devices
If you wish to resolve the conflict by renaming one of the devices click Edit beside the new device. The Legacy Client device configuration cannot be modified.
Renaming the device will require a new barcode to be made for the device.